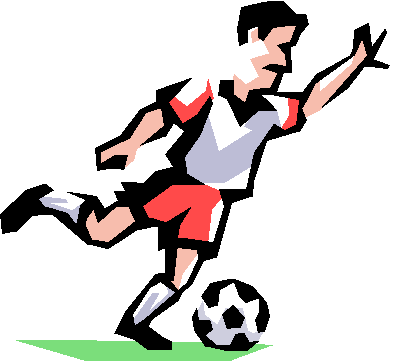 Division 3 - age 8
Each player should report to the field assigned to your team's game. Play time is from 1:30 PM to 4:00 PM.
This is still a highly instructional soccer environment. Play is small sided ( 8 players aside), but at this age, players are stronger and faster and will generally be comfortable running the full length of the field. As is the case in all divisions, each session is broken into practice and game segments. The children will still play games (Knock-out, Crab Soccer, etc.) during the practice segment, but they will probably be used as warm-ups. Much of the "practice play" will give way to more serious, focused passing, dribbling, shooting and ball control drills.
Games are broken into quarter to allow for frequent water breaks, orderly substitutions and so players can move to different position.
Equipment:
| | |
| --- | --- |
| | #4 soccer ball - Smaller and easier on the knees |
| | Shin guards are a must - Children are not allowed on the field without them |
| | Large water bottle - proper hydration is extremely important |